For lunch, Zach and I finally got around to making the gnudi (pronounced nude-y) recipe we didn't quite get to on Friday. We were both surprised at how easy it was to make once the ricotta was ready.
We steamed some spinach and ran it through the ricer with the ricotta. Then we added a fancy green egg*, grated parmesan, salt, pepper and nutmeg. Then we mixed in enough flour until it was a consistency we could work with. We formed it into little gnocchi-sized logs, which were then gently poached.
I made a tomato vodka sauce with pancetta to accompany the gnudi. It was ridiculously good and not all that difficult, compared to making ravioli or gnocchi.
Here is the recipe: Spinach Gnudi with Tomato Vodka Sauce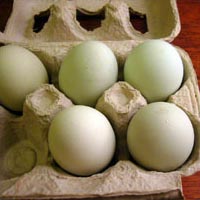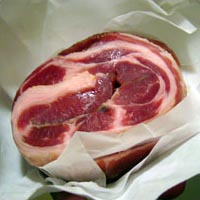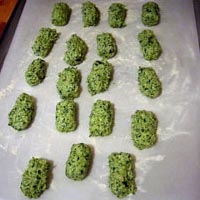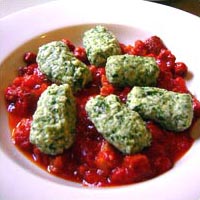 *Zach bought these beautiful green-blue Araucana eggs when he was at the Creamery in the market.