I'd been long overdue for a trip up to Whidbey Island to see my mom. These were a few of the highlights from my weekend:
Stopping at a roadside stand to pick up live Dungeness crab and spot prawns. I steamed the prawns whole with garlic and soy sauce and the crabs were boiled in spices and eaten with melted butter. The crab meat was incredibly sweet, meaty and delicious.
Visiting friends and seeing their cool silver and golden sebright chickens (pets, not for eating) and picking fresh arugula and nasturtiums from their garden for a bright summer salad.
Eating mom's incredible chocolate shortbread cookies made with Scharffen Berger chocolate and cacao nibs. The lavender shortbread cookies looked great, but I have this weird thing with lavender where I can't disassociate the flavor from hand lotion.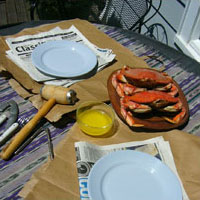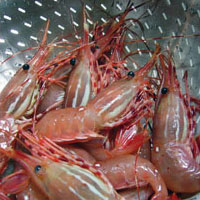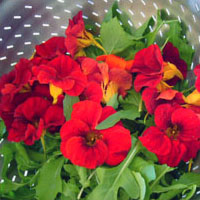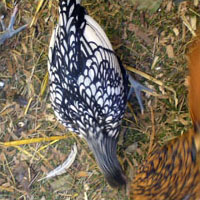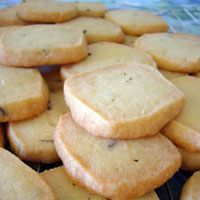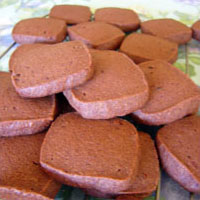 UPDATE: Here are the recipes!
Chocolate Shortbread Cookies
http://www.iheartbacon.com/recipes/recipe.php?recID=140
Lavender Shortbread Cookies
http://www.iheartbacon.com/recipes/recipe.php?recID=141