For the fish course I found a recipe for quinoa-coated shrimp in A Day at El Bulli. The quinoa was mixed with a solution called metil, but it was difficult to coat each individual shrimp and get the quinoa to stick. It was even harder to fry them without losing the coating entirely, but it was worth the effort.
The shrimp were crisp and crunchy and delicious dipped in sweet chili sauce.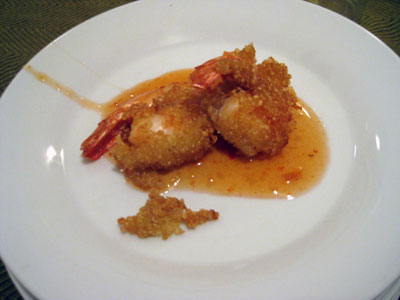 See Molecular Gastronomy Party for the complete menu.